End of Year Appeal Letter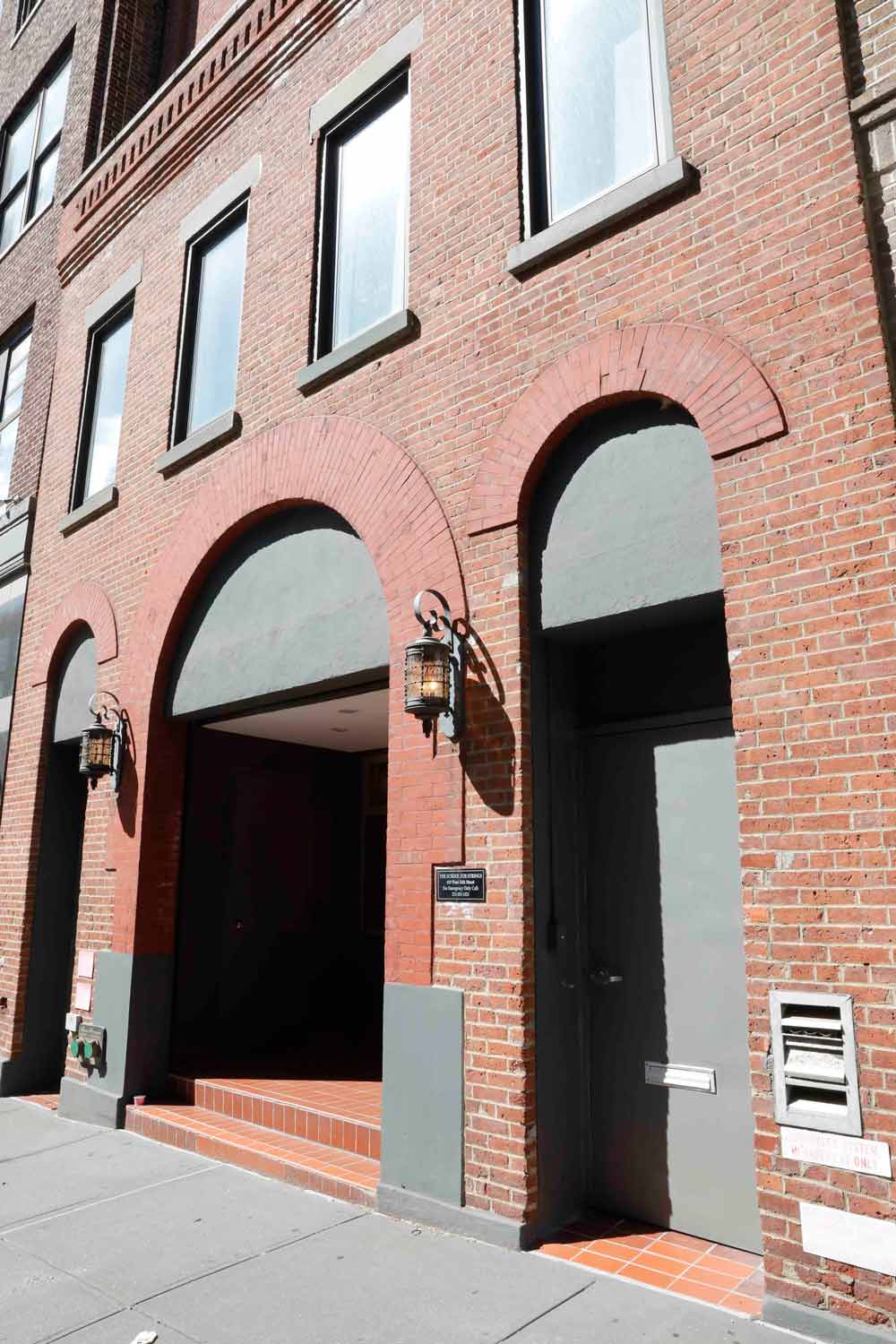 Dear School for Strings Friends,
It has been a year since we were in touch. A most unpredictable, surreal and upending year. So many lives have been uprooted, shattered and twisted. On March 11th, 2020, The School for Strings closed its doors and went virtual.
To be honest, at that point The School had no idea what to expect. Could normalcy resume by the end of April, early June? That certainly did not happen. Having a March break right after the closing provided much-needed breathing room as SFS began a quick transition to an online platform.
As the School returned to full instruction via Zoom, two characteristics of the School stood out like never before: the incredible loyalty of our families to their teachers and the unbending dedication of our faculty to their students. As a result, our School experienced virtually no outflow of students. Not a single family departed in the spring. The enrollment for the 2020-2021 school year stayed close to the previous year's, notwithstanding the fact that the School did not take in any new students.

In the world of limited contact, music became ever more powerful. With most extra-curricular activities suddenly obliterated, music remained one field where connectivity survived. Perfect it was not. Possible it was. Optimism took hold.
Over the summer, The School for Strings spared no expense to create a meticulous plan for a hybrid model of in-person and remote instruction. The School took all necessary safety measures to make the building as safe as possible: a new air purification system, social distance mapping for each classroom, chemical-free disinfectants and sanitizers, new sanitizing stations and hands-free soap dispensers, to name a few.
While the hybrid plan never materialized for most of the School, as determined by the final polling of the School for Strings families and faculty, the Friday Advanced program remains an exception, meeting almost exclusively in-person.
Finally, and very importantly, The School for Strings made a decision to raise faculty salaries without raising tuition.
This year, it is particularly difficult to ask that you continue your generosity, by donating to our cause, as millions of families and businesses find themselves in dire circumstances, more so than The School for Strings. Yet, music and music education are indelible threads woven into the fabric of our society and cannot be forgotten.
During the 2020-2021 academic year, The School for Strings faces a larger than normal deficit, $350,000, 25% of the annual budget. Your support is invaluable and necessary in helping the School meet its fiscal obligations. Please consider including The School for Strings in your holiday giving. You may use this link to make your contribution today! Thank you.
You can fill out the Donation Form here: https://forms.gle/ZVdvuHvXddgnhadd9
On a bright note, the SFS Parent Committee just held an exceedingly successful online fundraising event. The GoFundMe page, dedicated to the event entitled Winterlude 2020, registered more than 90 donations, totaling $33,000. Additionally, the School received approximately $20,000 in matching funds. This uplifting event brought The School for Strings $53,000 closer to the goal of raising $175,000 from families and friends. The remaining deficit of $175,000 will come from the School's endowment income.
In closing, please keep an eye out for a virtual Champagne toast to The School for Strings' 50th Anniversary, this spring. The School's parents and friends will have an opportunity to raise a glass in their respective living rooms, to honor The School for Strings and wish it much success for the next 50 years and beyond!
Meanwhile, on behalf of The School for Strings, I would like to wish you good health and a great bit of joy during this Holiday Season.
With much appreciation for your generosity,
Alexander Yudkovsky,
Executive Director,
The School for Strings
If you wish to contribute by check make them payable to
The School for Strings, 419 West 54th Street, New York, NY 10019.
Contributions to The School for Strings are fully tax-deductible to the extent allowed by law.
The School for Strings admits students of any race, color and national or ethnic origin to all the rights, privileges, programs and activities generally accorded or made available to students at the School and the School does not discriminate on the basis of race, color and national or ethnic origin in the administration or its educational policies, admissions policies, scholarship and loan program, and/or any other school-administered programs.