Teacher Trainers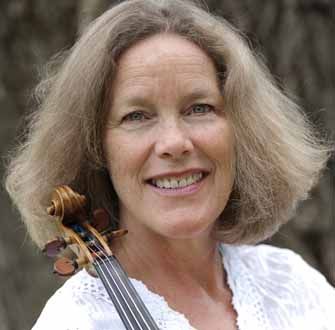 Violinist, Linda Case, has recently joined the faculty at School for Strings. Ms. Case has enjoyed a varied career as a violinist, performing as a soloist, chamber musician, concertmaster of the Cayuga Chamber Orchestra for 32 years and teaching as a college professor for 20 years. In addition, she is a Teacher Trainer for the Suzuki Association of the Americas, a Brain Gym® lnstructor and Kundalini Yoga teacher. Ms. Case has always followed her passion for improving the musical education of our youth. As a Teacher Trainer for the Suzuki Association of the Americas for 43 years, she has traveled extensively, training teachers, performing and teaching workshops in Canada, France, Italy, New Zealand, Australia and the United States. Ms. Case brings her extensive training with Brain Gym International to her violin teaching, inspiring whole-brain learning. In addition to her teaching at SFS, she maintains a private studio in Ithaca, New York.
Linda Case was concertmaster of the Cayuga Chamber Orchestra in Ithaca, NY from 1983 to 2016 where she was a frequent soloist under music directors Lanfranco Marcelletti, Kimbo Ishii-Eto, Heiichiro Ohyama, Carl St. Clair and Karel Husa. From 1983 to 1996, Linda was a full, tenured Professor of Violin at Ithaca College School of Music. She also taught on the faculties of Cornell University, Eastman School of Music and Mount Royal Conservatory Academy for Gifted Youth in Calgary, Alberta. Linda has violin performance degrees from Indiana University where she studied with Josef Gingold and from the University of Tennessee where she received her Suzuki Pedagogy training from William Starr. Other teachers include Joyce Robbins, Stephen Clapp, Franco Gulli, Kenneth Goldsmith and Janos Starker.
Linda has had a long chamber music and orchestra career having been a founding member of Accordo Perfetto piano quartet and the Ariadne string quartet in her years at Ithaca College. As concertmaster of the Cayuga Chamber Orchestra, she performed on four chamber music concerts every year and was a frequent concerto soloist. Before moving to Ithaca, she was a member of the Calgary Philharmonic, the Alberta Chamber Players and assistant concertmaster of the Knoxville Symphony.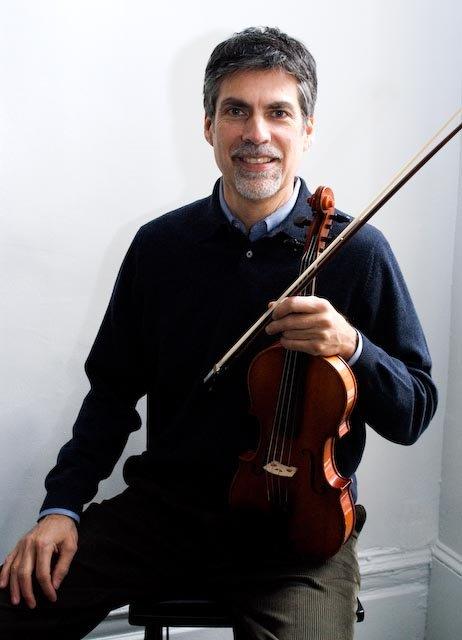 Allen Lieb received his M.M. in Violin Performance from SIU/Edwardsville, studying Suzuki pedagogy with John Kendall. He holds a Teacher Training Certificate from the Talent Education Research Institute in Matsumoto, Japan following several years' instruction with Dr. Shin'ichi Suzuki. A registered Teacher-Trainer with the Suzuki Association of the Americas since 1981, Mr. Lieb has taught institutes, workshops and conferences across the United States, Canada, Central America, Europe, Asia, Australia and New Zealand. He is Chair of the SAA Violin Committee, the SAA liaison to the International Suzuki Association Violin Committee and a member of the SAA Heritage Committee. Mr. Lieb is Head of the Violin Department and Instructor for the Teacher-Training Seminar at The School for Strings. He is also a violin instructor at The Diller-Quaile School of Music where he was a recipient of the 2012 Clifford/Levy Creativity Grant. For 13 years, Mr. Lieb served as Curriculum Coordinator for the Newark Early Strings Program, a Suzuki-based violin program jointly sponsored by the Newark Public Schools and the New Jersey Symphony Orchestra, for which he was recognized with the 2008 Samuel Antek Award for Music Education.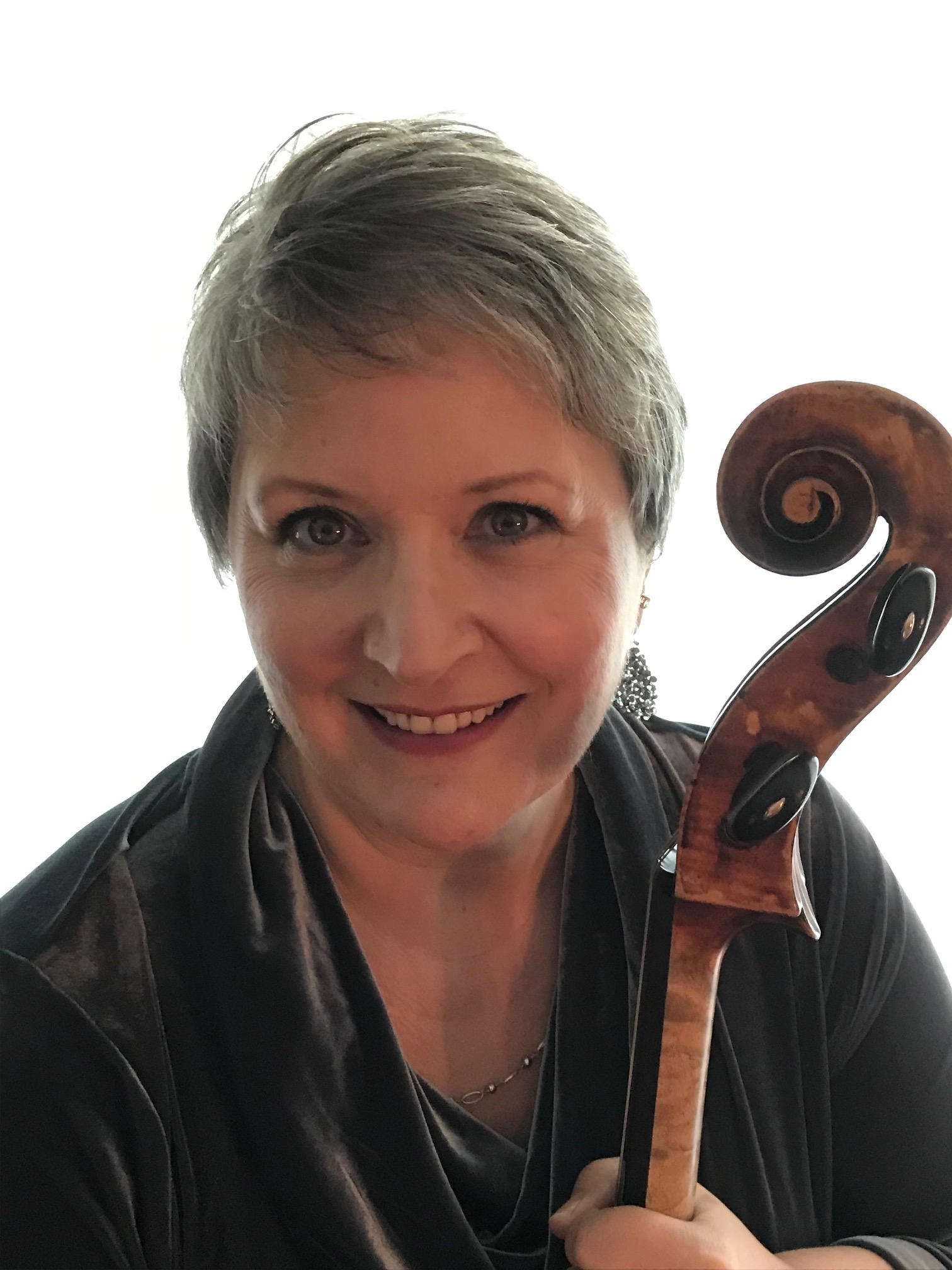 Internationally recognized lecturer and master teacher Pamela Devenport teaches Long Term Cello Suzuki Pedagogy at the School for Strings, New York, NY, and at Georgia State University in Atlanta, GA. Ms. Devenport has shared her unique blend of expertise and experience with hundreds of people in the Suzuki Community throughout the world. She has recently published her first book, Cellostart available through United Writers Press.
Well known and respected as a Suzuki workshop and institute teacher, Ms. Devenport has toured extensively in the United States and Canada, and has been a guest speaker at the National Cello Institute, the American String Teachers Association, many Suzuki Association National Conferences, the World Cello Congress, guest faculty at the 2005 International Suzuki Conference in Sydney, Australia, the 2006 14th World Suzuki Conference in Turin, Italy, and will be traveling for a month long teaching tour of New Zealand in September, 2007.
Ms. Devenport is a Suzuki Association of the Americas Registered Cello Teacher Trainer, and is collegiate faculty at Georgia State University. Ms. Devenport holds a Masters Degree in Cello Performance from the Hartt School, where she later became Chair of Strings of the Hartt Community Division, cello faculty of the Hartt School Collegiate Division, and developed the curriculum of Suzuki Cello Pedagogy in the graduate school. In addition, she holds Diploma from the Professional Studies Program at the Barbara Brennan School of Energy Healing.
Marina Obukovsky, Head of the Piano Department, lives and works in New York City where she is a sought-after piano teacher, performer, and clinician. According to the American Suzuki Journal, "Marina is a true musician and passionate about music, with the ear of a superhuman, able to distinguish the most nuanced of nuances."
Ms, Obukovsky currently holds faculty positions at The School for Strings where she is the Head of the Piano Department and the Suzuki Teacher Trainer, and at the Mannes College of Music Preparatory Division. As a dedicated and inspiring teacher, Ms. Obukovsky maintains a full studio of pianists, ranging from beginner to pre-college level. Her students frequently participate in master classes with renowned pianists and have won of many of New York's prestigious competitions, performing at venues such as Weill Recital Hall at Carnegie Hall, Steinway Hall, Merkin Concert Hall, and Symphony Space. Many of her students continue their training at conservatories and major in music at college.
In demand as a clinician and teacher, Ms. Obukovsky has given numerous workshops in New York, Washington DC, Maine, Vermont, Texas, and Bermuda. At the 15th Biennial Suzuki Conference (May 2012), she was invited to give a master class on new piano repertoire in the revised Suzuki piano books. During the past five years, she has taught at the InterHarmony International Music Festival in Germany, the InterHarmony Festival in Arcidosso, Tuscany, Italy, and at the "Accademia di Musica Lorenzo Perosi" in Biella, Italy. A longtime faculty member at the Hartt Suzuki Institute in Connecticut, she additionally joined the faculty of the Berkshire Summer Music Camp in Massachusetts in 2014.
Ms. Obukovsky received her Master of Music degree (cum laude) from Kharkov Conservatory, Ukraine. She studied piano with Professor Tatyana Verkina, a former student of Heinrich and Stanislav Neuhaus. She also participated in numerous master classes and workshops at the renowned Gnessin Russian Academy of Music in Moscow. As a student, she won several competitions and performed with the Kharkov Philharmonic Orchestra. An accomplished pianist, she has performed solo and chamber music recitals throughout Ukraine and Russia and has served as an accompanist for the National Opera Competitions in Moscow, Odessa, Lvov, and Kiev. She was a former faculty of the Kharkov Conservatory (currently the Kharkov University of Arts).
An avid chamber musician, Ms. Obukovsky frequently collaborates with fellow musicians in cello–piano duos, as well as in 4–8 hands piano ensembles. Ms. Obukovsky is currently a member of the Music Teachers National Association, the Associated Music Teachers League, and the Suzuki Association of the Americas.